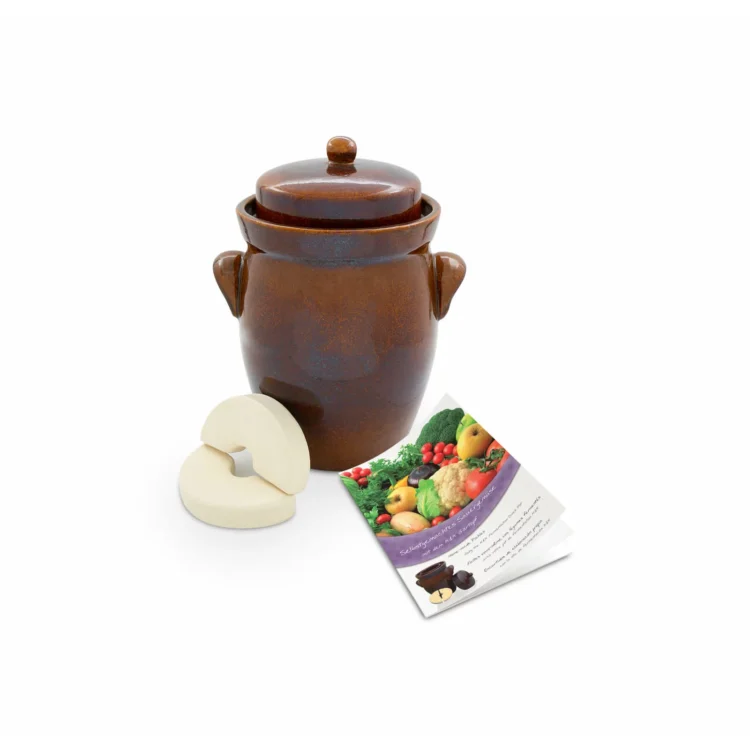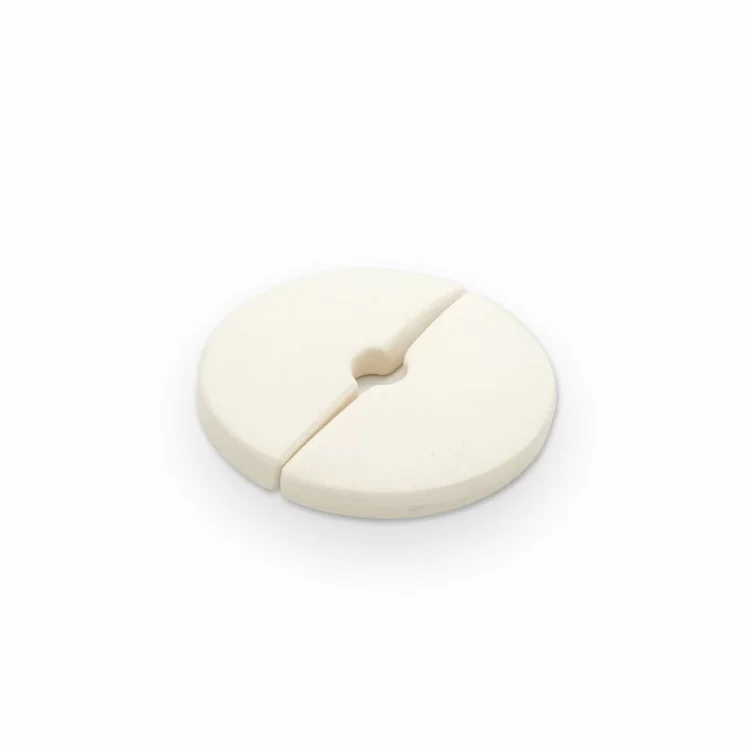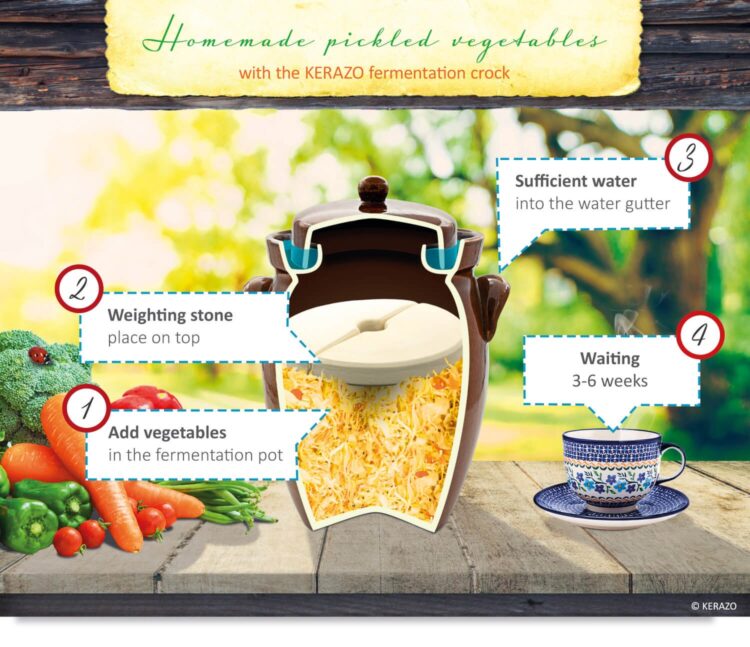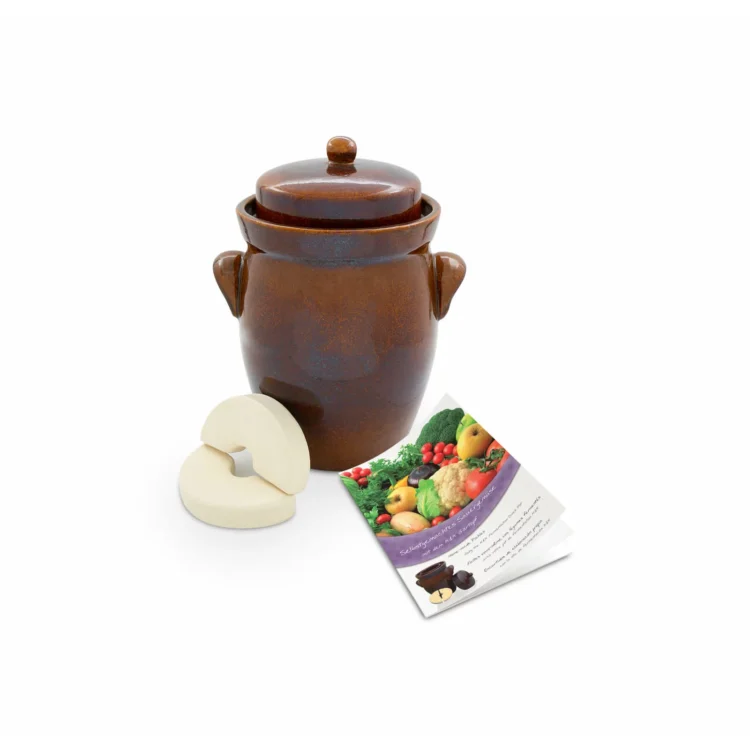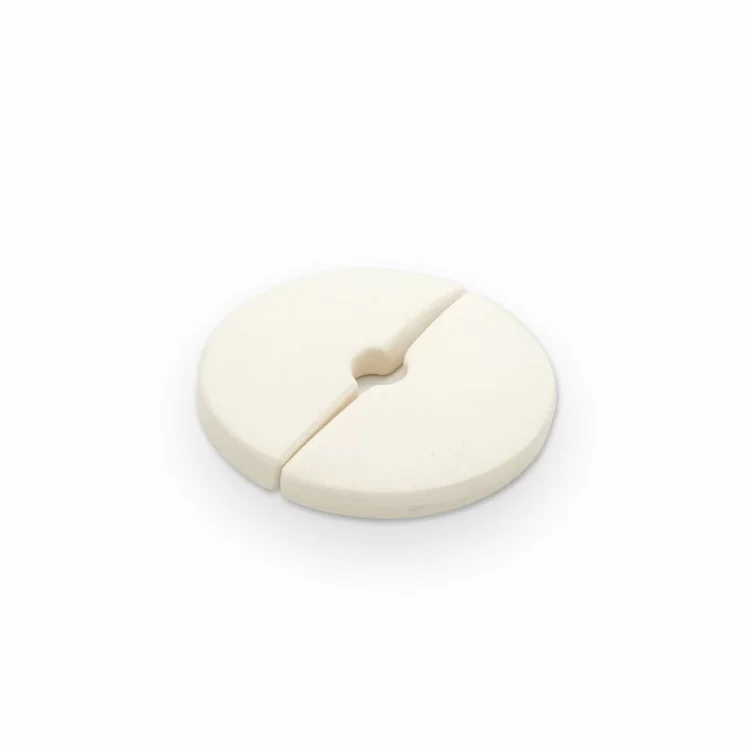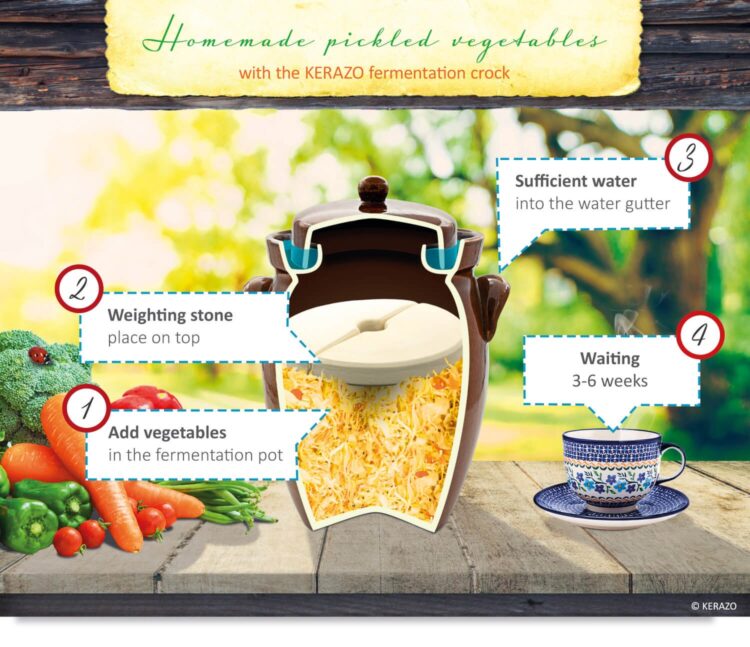 Fermentation crock 5L
Homemade sauerkraut with the original K&K ceramic fermentation pot Form 2 made of stoneware.
The K&K fermentation pot with its bulbous shape and deep water channel is ideal for fermenting all kinds of fruit and vegetables and can therefore also be used as a kimchi pot.
The fermentation pot impresses with its 1.5 cm thick base, which guarantees a firm footing. With its bulbous shape, the K&K ceramic fermentation pot fits into modern furnishings. The matching handles of the fermentation pot allow it to be transported easily and safely and round off the appearance.
Approx. 3.0 kg of cabbage fit into the 5.0 liter fermentation pot.
Each K&K ceramic fermentation pot comes with:
incl. weighting stone made of stoneware (ceramic)
including lid made of stoneware (ceramic)
including a small brochure with recipes (German/English/French/Spanish)
Dimensions:
Item weight: 5.00kg _
Dimensions ( length × width × height ): 23.00 × 23.00 × 30.50 cm
Of course, this fermentation pot is also:
free of lead and cadmium
dishwasher safe
acid resistant
570 AED