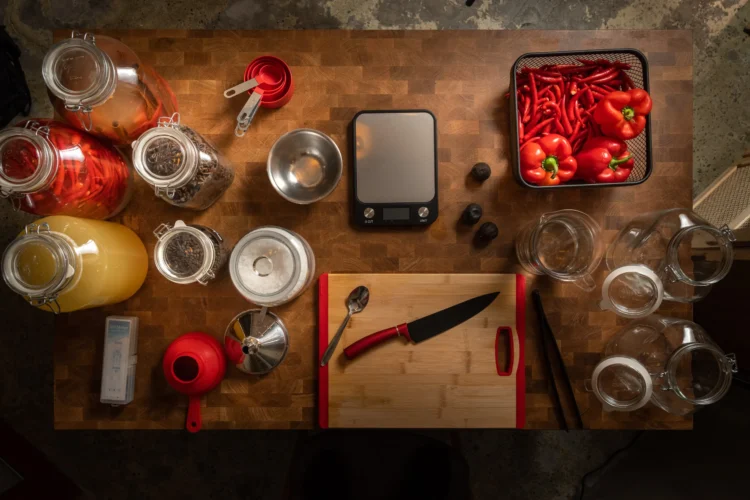 Workshop Gift Voucher
Fermentation has the ability to bring power food and nutrients to your body. During our workshops, you will learn more about this ancient craft and how you can make it at home using the right tools and knowledge we will share with you.
You will be joined in this class by other people who are like-minded – keen to ferment, get their hands dirty, and create an engaging experience.
A perfect gift for anyone wanting to learn how to make Kimchi, Hot Sauce or ferment just about anything!
400 AED