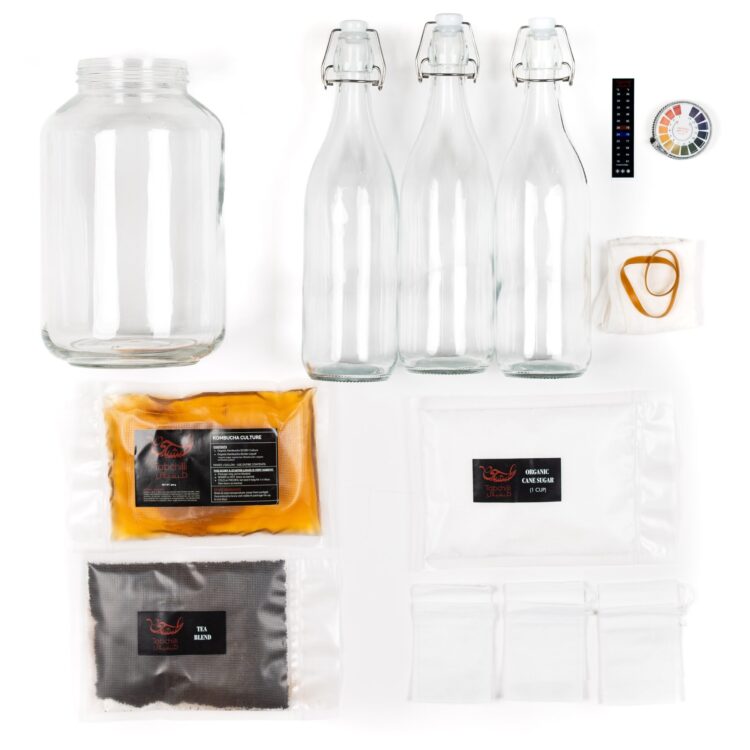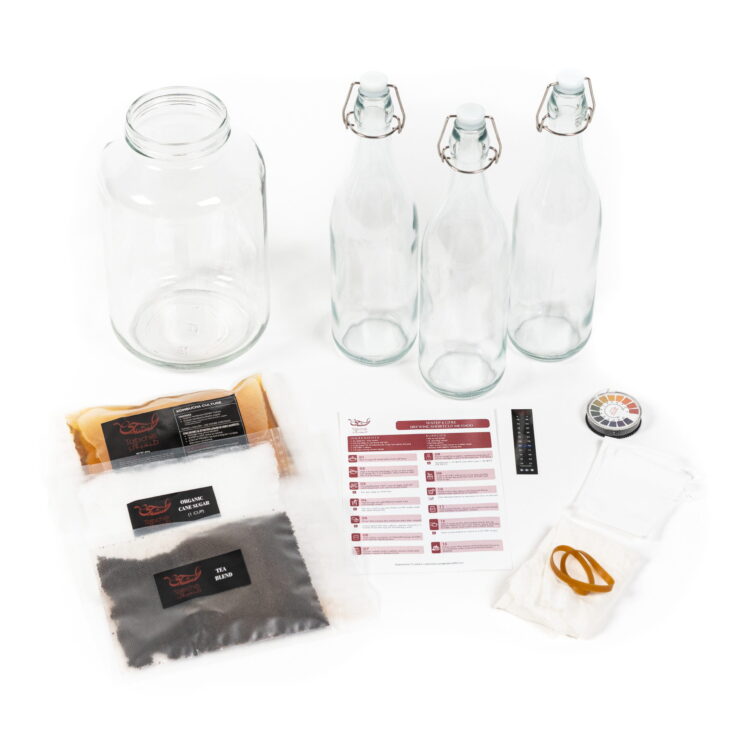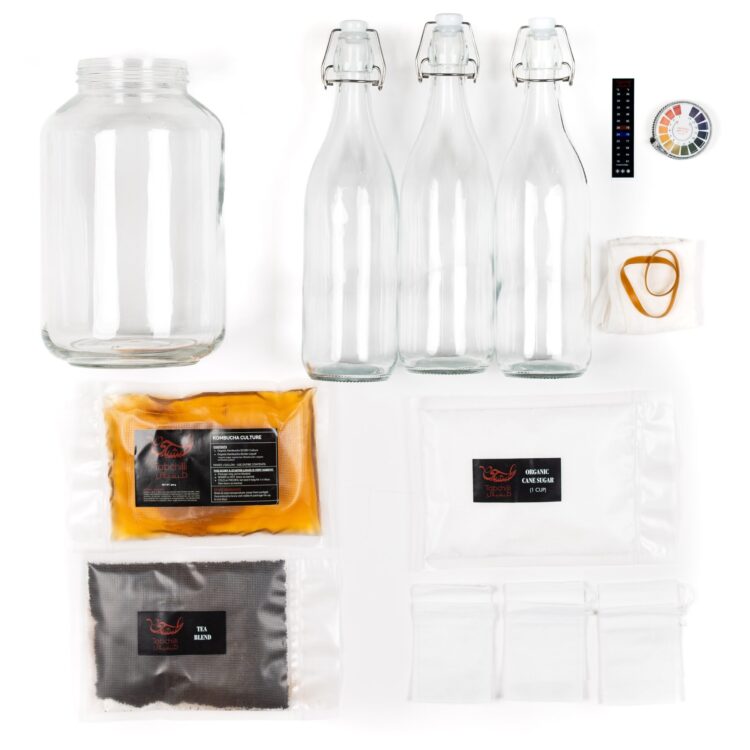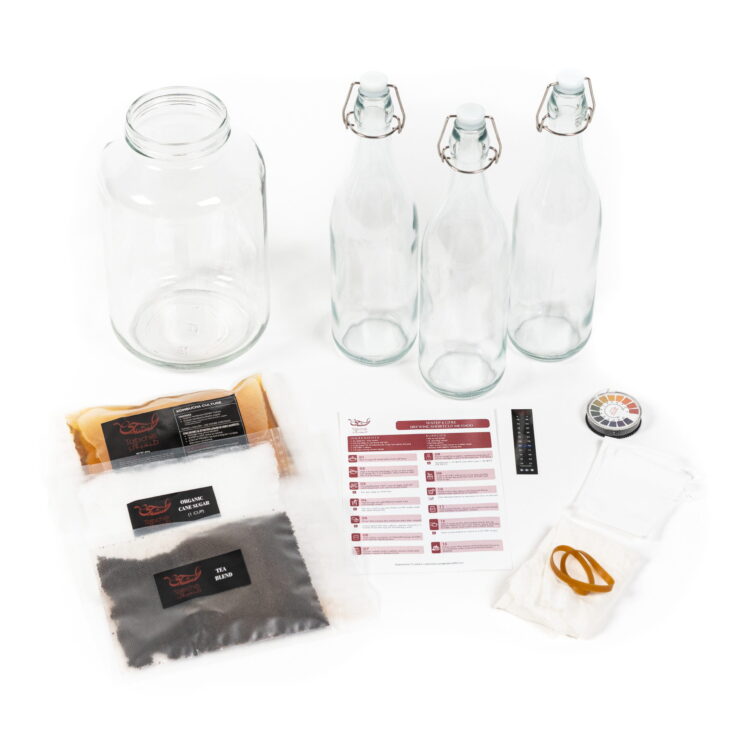 Tabchilli's Kombucha Deluxe brewing Kit
Quick Start to Kombucha
Kick off your Kombucha journey effortlessly with our Dubai-focused kit. Includes organic SCOBY, 1-gallon glass jar, 3 1L flip top bottles, PH Strips, temperature strip , and all brewing essentials.
Why Choose Our Kit?
Dubai's Kombucha Lovers: Perfect for beginners, this kit offers an affordable way to brew gut-friendly, low-sugar Kombucha at home.
Quality Components: No compromises—get a durable glass jar, organic tea, and cane sugar for optimal brewing.
Brew, Repeat, Enjoy
Start with one gallon and continue the Kombucha cycle by saving your SCOBY and starter liquid.
Guaranteed Success
Our organic, lab-tested SCOBY ensures a flavorful and healthy brew every time.
Kickstart your Kombucha brewing experience in Dubai with Tabchilli's all-in-one kit. Shop now for quality and ease!
349 AED