Spicy Tabchilli Marinara Dip
Spicy Tabchilli Hot Sauce Marinara DIP
When entertaining friends at home for dinner or lunch, appetizers play a big role. If you love the taste of fermented food and want the kick of a hot sauce, we recommend this versatile tomato sauce that can go with your tortillas, chips, or vegetable sticks.

It is made with our Dubai hot sauce, Tabchilli, and a mix of ingredients for an easy recipe and a wow factor for the taste. Check out the recipe below: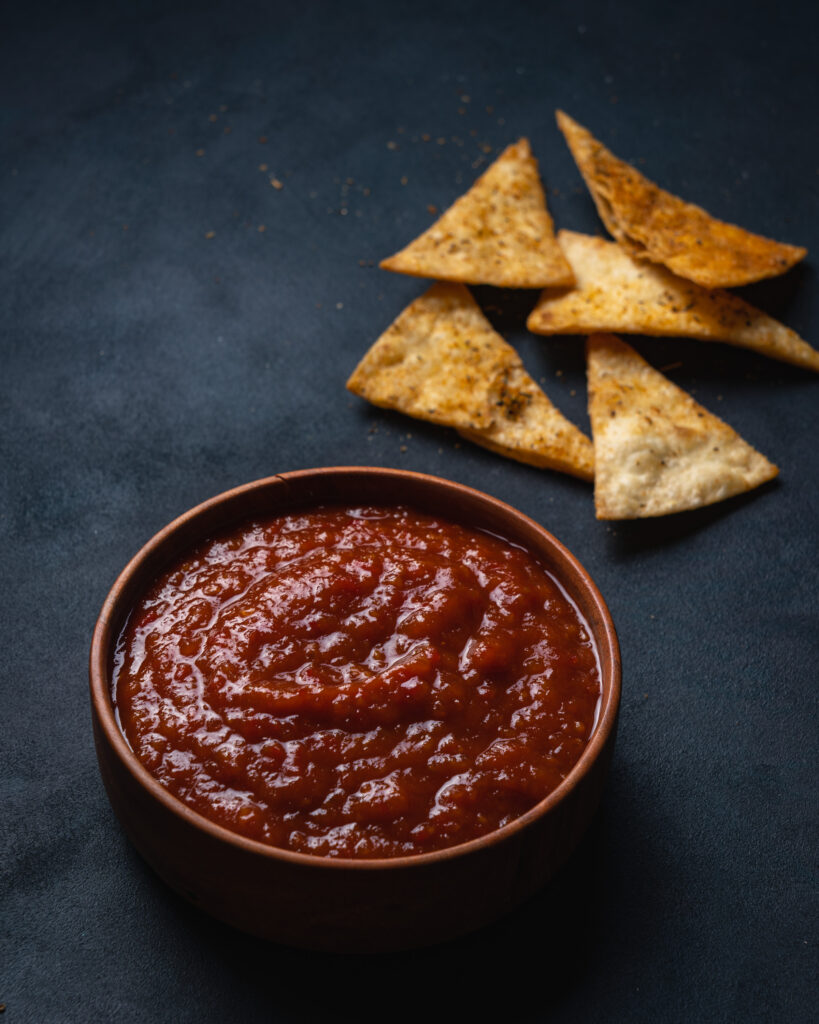 Recipe: Spicy Tabchilli Hot Sauce Marinara DIP
Amount Produced: 1525kg
Ingredients:
100 g Onion white (cut small diced)
20 g Tabchilli Hot Sauce paste
15 g Ginger (cut small diced)
10 g Garlic (cut small diced)
200 ml White balsamic
350 g White sugar
800 g Canned tomatoes
10 g Salt
10 g Cracked pepper
10 ml Extra Virgin Olive oil
Method:
Cut the onion into small diced pieces, and add our Dubai hot sauce Tabchilli, garlic, and ginger.
Blend into a rough paste in a food processor.
Place in a pot and saute for 2 minutes with olive oil.
Add white balsamic, sugar, salt, and pepper, and bring to a boil.
Strain the juice out of the canned tomatoes, then add the juice to the boiling mixture.
Reduce to 1/3 around 40 minutes in a low fire.
Add the rest of the canned tomatoes and cook for a further 45 minutes to an hour until thick and shiny.
let it rest and cool and then it is ready to serve !