Are cloudy brine or sediment in fermented vegetables considered safe?
Cloudy brine or sediment in fermented vegetables are generally considered safe due to several reasons:
Natural Occurrence:

Cloudiness in the brine and the presence of sediment are natural outcomes of the fermentation process. As the beneficial bacteria, such as lactobacillus, begin converting sugars into lactic acid, various substances are released, resulting in changes in the appearance of the brine.

Beneficial Bacteria:

The fermentation process creates an acidic environment that inhibits the growth of harmful microorganisms. The presence of beneficial bacteria in the brine helps to maintain a safe and stable environment during fermentation.

Lack of Spoilage Indicators:

In most cases, cloudy brine and sediment are not indicators of spoilage. As long as there are no accompanying signs of spoilage, such as foul odors, intense discoloration, or mold growth, the fermented vegetables are generally safe to consume.

Traditional Preservation Method:

Fermentation has been used for centuries as a reliable preservation method. It promotes the growth of beneficial bacteria, which help preserve the vegetables and prevent the growth of harmful pathogens.

Historical Consumption:

Cloudy brine and sediment have been observed in traditionally fermented vegetables across various cultures for generations. These foods have been consumed safely and have become an integral part of culinary traditions worldwide.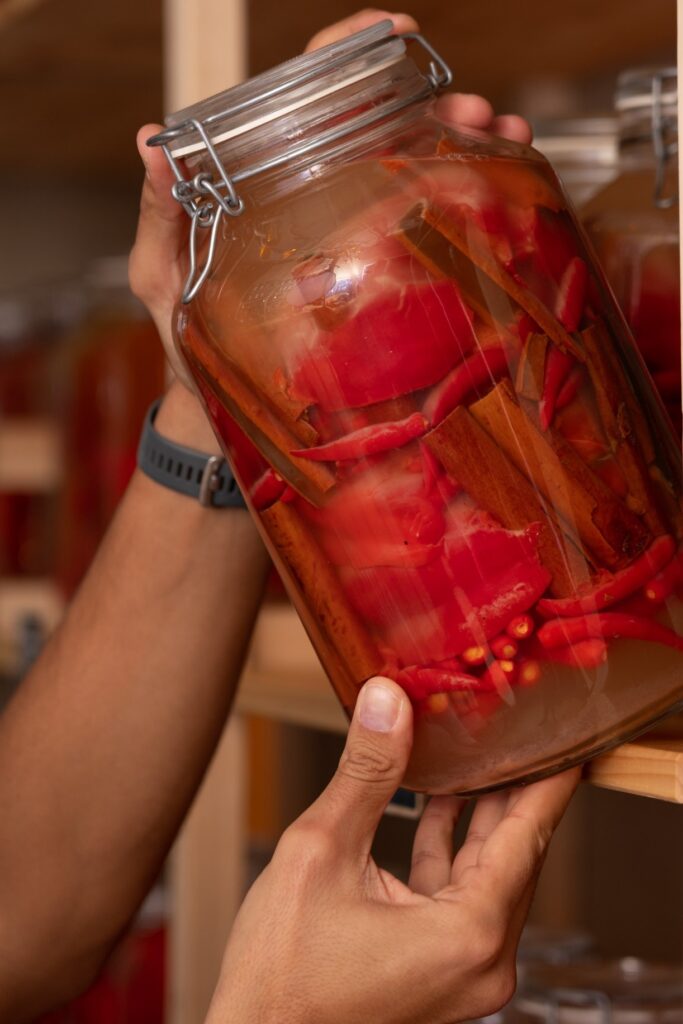 However, it is important to note that if there are any abnormal signs or doubts about the safety of the fermented vegetables, it is best to exercise caution and discard the batch. Any foul odors, intense discoloration, or mold growth may indicate spoilage or the presence of harmful bacteria, which could pose health risks.