Definitive Guide To Hot Sauce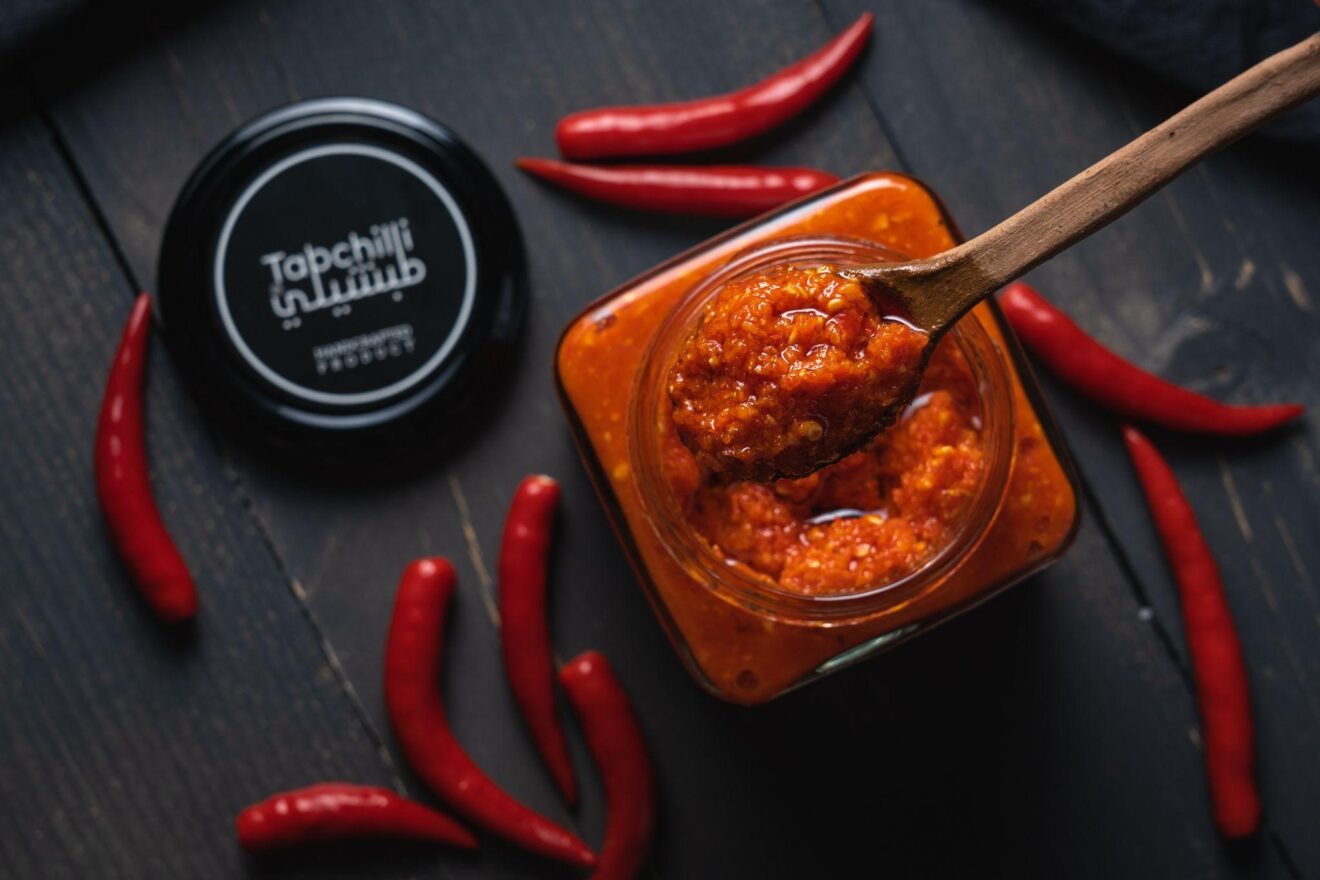 If you love spicy food as much as we do, you probably like to add hot sauce to everything; eggs, sandwiches, pizza, avocado toast, name them. And who can blame you? Adding just a dash of gourmet sauce Dubai elevates bland food to something more interesting and delectable.However, hot sauces aren't created equally. Some are tangy, while others are fruity. Still, some nuclear-grade hot sauces cause your eyes and nose to run; they are not the best choice for the faint-hearted.
Not sure which hot sauce to buy? We're here to help. Highlighted below are a comprehensive guide to hot sauces and an overview of how they're made.
What Is So Hot about Hot Sauce?
Hot sauce gets its spicy taste and heat from capsaicin, which is a chemical found in chili peppers.
It's believed that peppers and other plants with high amounts of this compound evolved in this manner as a defense mechanism. The capsaicin helped to deter animals and fungi from attacking chili pepper plants.
Although the technique for producing hot sauces differs from brand to brand, it uses similar ingredients.
These ingredients are one or more varieties of chili peppers and some kind of liquid that could be vinegar, water, or citrus juice. The peppers and liquid are often mixed with spices/ seasonings to develop a specific flavor.
How to Pick The Right Hot Sauce
There are a couple of things you should consider before buying hot sauce, namely:
The Scoville Rating

The Scoville scale was invented to determine the heat level in chili peppers. And as such, it's a good indication of the heat level in hot sauces.

The system measures the quantity of capsaicin in the hot sauce. The amount of capsaicin is estimated using Scoville Heat Units (SHUs). The higher the Scoville rating of the hot sauce, the spicier it is.

Taste

Another crucial aspect to consider when buying hot sauce in Dubai is its taste. Foods typically have one of five tastes: sweet, salty, sour, bitter, or savory. The capsaicin found in chili peppers is bitter. However, the resulting hot sauce can be either sweet, salty, or sour, depending on the ingredients added.

Whenever possible, it's good to try out the new hot sauce on its own. Although your initial reaction will be along the lines of "holy cow, this is spicy," you'll likely notice another taste in the background. Here's a breakdown of the most common tastes in hot sauces:

Sweet – these hot sauces contain sweet ingredients, such as sugar, honey, peach, or mango. Sweet hot sauces are best paired with similarly sweet foods like pancakes or savory ones like pork chops and chicken wings.
Salty – a reasonable amount of salt is a healthy addition to any hot sauce. However, such salty sauces should only be paired with savory dishes or snacks.
Sour-sour hot sauces are made with a high amount of vinegar, which gives them a tangy taste. They're used to add acidity to dips, and marinades and elevate high-fat foods like pizzas.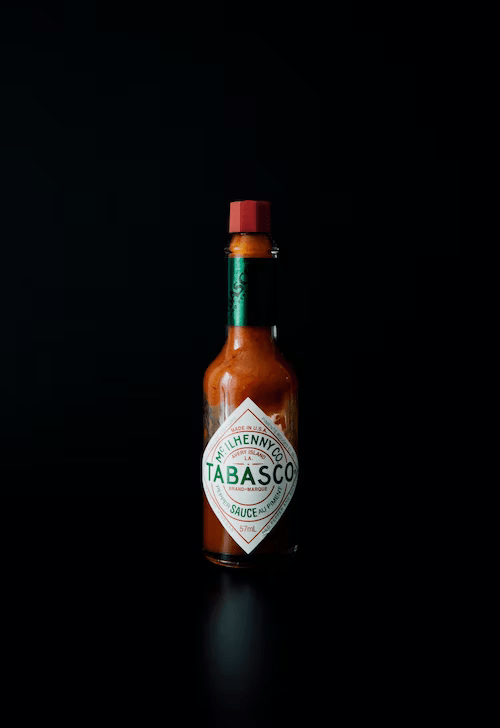 Consistency

Don't forget to check the consistency of the hot sauce as well. The best approach to use here is to go for opposites.

Let's say you're looking for a hot sauce that will go well with a taco. The ideal sauce is runny, so it can get into the nooks and crannies of your snack. However, if you had a lighter dish, you'd pair it with a thick sauce.
Hot Sauces from Around The Globe
Now that you know what to look for when buying hot sauce, here are a couple of recommendations:
Harissa

Harissa is not your average hot sauce. Although the key ingredient is still chile pepper, it incorporates other spices. The most common are caraway seeds, cumin, coriander, and in rare occasions, mint. These translate to a hot sauce that has a bold, earthy taste.

Another common addition is olive oil. This is usually added as a top layer, giving harissa a creamy texture.
Gochujang

Popularly referred to as red chili paste, Gochujang has been a staple in Korean cuisine since the 18th century. Its flavor varies quite a bit among brands.

So while some Gochujang hot sauces are sweet and spicy, others are just downright peppery. Red chilies, fermented soybeans, and glutinous rice are the main ingredients used to make this hot sauce. Some manufacturers incorporate sweeteners to balance out the spiciness.

Sriracha

Searching for a hot sauce that contains both tangy and sweet notes? If so, sriracha is exactly what you're looking for.

The range of ingredients used varies from one brand to another. But the classic version comprises jalapeno peppers, sugar, salt, vinegar, and garlic. The last element adds a pungent garlic note, making it better suited for savory dishes.

Tabasco

Sold in over 160 nations, tabasco is one of the most prominent hot sauces worldwide. Simple in formulation but rich in flavor, the Louisiana-style hot sauce contains just three ingredients.

These are tabasco peppers, vinegar, and salt. The acidity is obtained from the vinegar. This makes it the perfect sauce for cutting through the oily texture of foods like lobster rolls.

Cholula

Cholula hot sauce is another one that stood out to us, mainly because of its composition. It's made of Mexico-sourced chiles, specifically, piquin and Chile de árbol. These dried peppers bring a depth of flavor that's not common in other hot sauces.

Its texture is another reason that makes Cholula hot sauce a favorite. It has just the right amount of thickness, enabling it to pack a ton of flavor without being overwhelming.
Hot Commodity: Tabchilli Sauce
Want to try something new? If so, you should get your hands on our latest creation- Tabchilli, a fermented chilli sauce, infused in extra virgin olive oil, without any preservatives.
Tabchilli tames the heat of the 100,000 Scoville-rated Thai chili bird through a long process of wild fermentation and infusion in high-quality extra virgin olive oil. The result is a slow, steady building heat that blends earthy and tangy flavors packed with nutritious health benefits.
The product comes in giftable and premium packaging containing one handmade terracotta spoon. The spoons are needed to avoid any transfer of flavours, that usually occur when you use metal spoons; so that you maintain the umami, earthy and tangy flavors of tabchilli.
Why Tabchilli ?- because, if you like gourmet & healthy food and care about the ingredients you use and eat, it should be your number one choice no doubt, from a quality perspective.
From a taste perspective, if you want like your meal to have a mellow steady building heat, that is controllable and full of umami flavors, and most importantly does not overpower it- then Tabchilli it is.
The quality of the ingredients and craft is uncompromised – upscale your palette and try it out.