Kombucha Showdown: Home-Brewed vs. Store-Bought in the Dubai Scene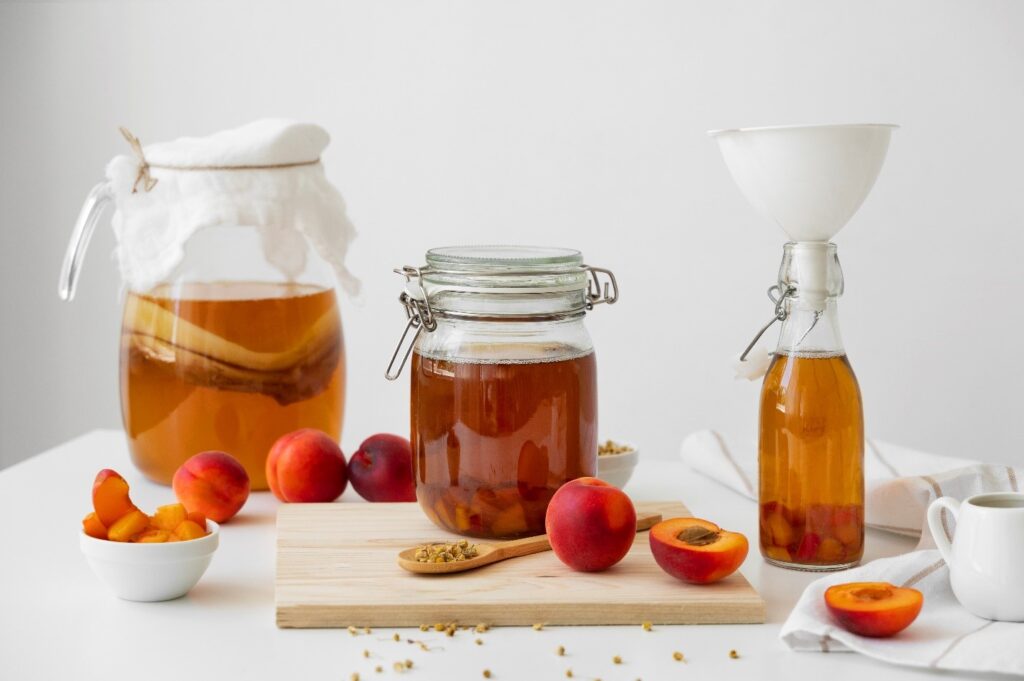 Why This Fizzy Elixir Is More Than Just a Trend in Dubai
Let's face it, Dubai, we're a city of trendsetters! From fashion to food, we love the new and the niche. Yet, Kombucha transcends mere trendiness—it's a way of life! So let's dig deeper into the intricacies of choosing between home-brewed and commercial Kombucha.
The Art and Soul of Home-Brewed Kombucha
Become the Culinary Picasso of Kombucha
Creating your own Kombucha is like painting on a blank canvas. You have the artistic license to concoct your signature blend, maybe even mirroring the diverse culture of our beautiful Dubai. Experiment with Middle Eastern spices or European herbs; each batch is a unique masterpiece.
Health, the Tailor-Made Way
Home-brewing provides a micro-universe of nutrients where you're the deity in charge. Imagine concocting a brew infused with natural antioxidants that mirror the richness of the Dubai lifestyle. Home-brewed Kombucha grants you the power to focus on specific health needs that mass-produced versions can't.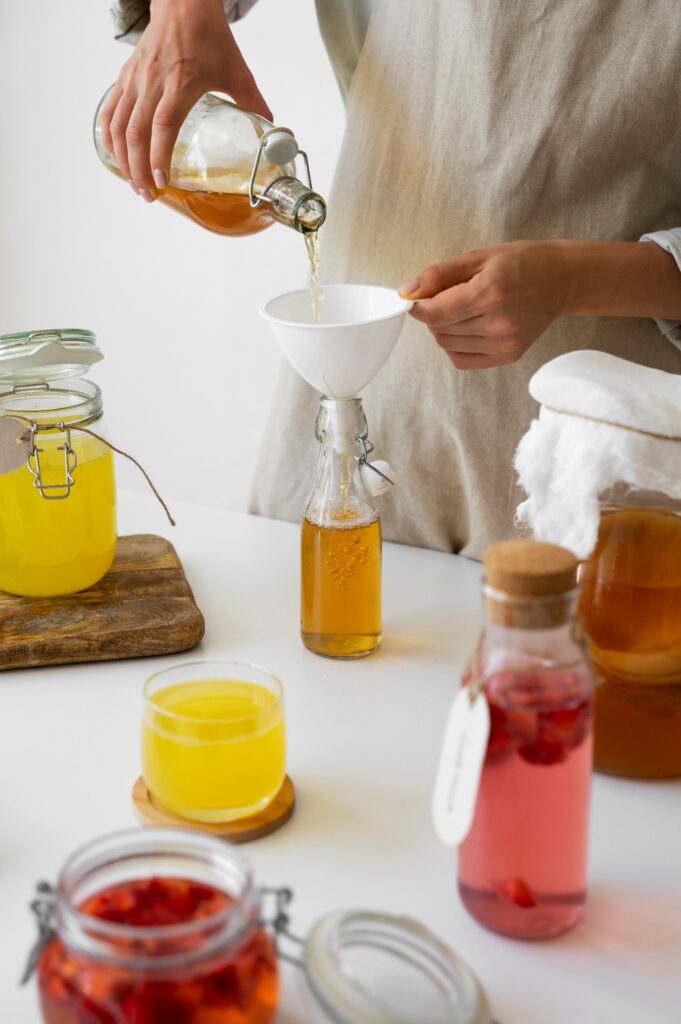 Commercial Kombucha: The Fast Lane to Wellness in Dubai
Instant Gratification, Dubai-Style
Let's not underestimate the convenience of grabbing a Kombucha bottle while out and about. In a city that offers everything at your fingertips, commercial Kombucha keeps up with the pace. It's the no-fuss route to maintaining your lifestyle when you're juggling a million and one things.
A Global Tour in a Bottle
Just like our city, commercial Kombucha offers an eclectic mix of flavors and styles, often incorporating elements from different continents. Opt for a ginger-turmeric brew that echoes Asian wellness traditions or a rose-infused sip that makes you think of a Mediterranean garden.
Decoding the Commercial Kombucha Paradigm
Assessing the Financial Equation
Dubai is a city of luxury, but even luxuries have their cost. Although store-bought bottles offer quick access to Kombucha goodness, they can make your monthly budget groan. Home-brewing can be a financially savvy venture in the long run, especially for the avid Kombucha consumer.
A Close Look at Ingredients: No Surprises, Please!
When you pick up that attractively labeled bottle from a Dubai store, do you know what you're really getting? Home-brewing offers transparency, letting you know exactly what goes into each batch. No hidden sugars or preservatives, just pure Kombucha goodness.
Tabchilli: Your Kombucha Oasis in Dubai
Are you all fired up to take the plunge into home-brewing? Tabchilli has you covered with top-grade, organic SCOBYs and all-inclusive brewing kits that make your journey smooth and enjoyable. Our supplies give you the confidence to become a Kombucha connoisseur right in your Dubai home.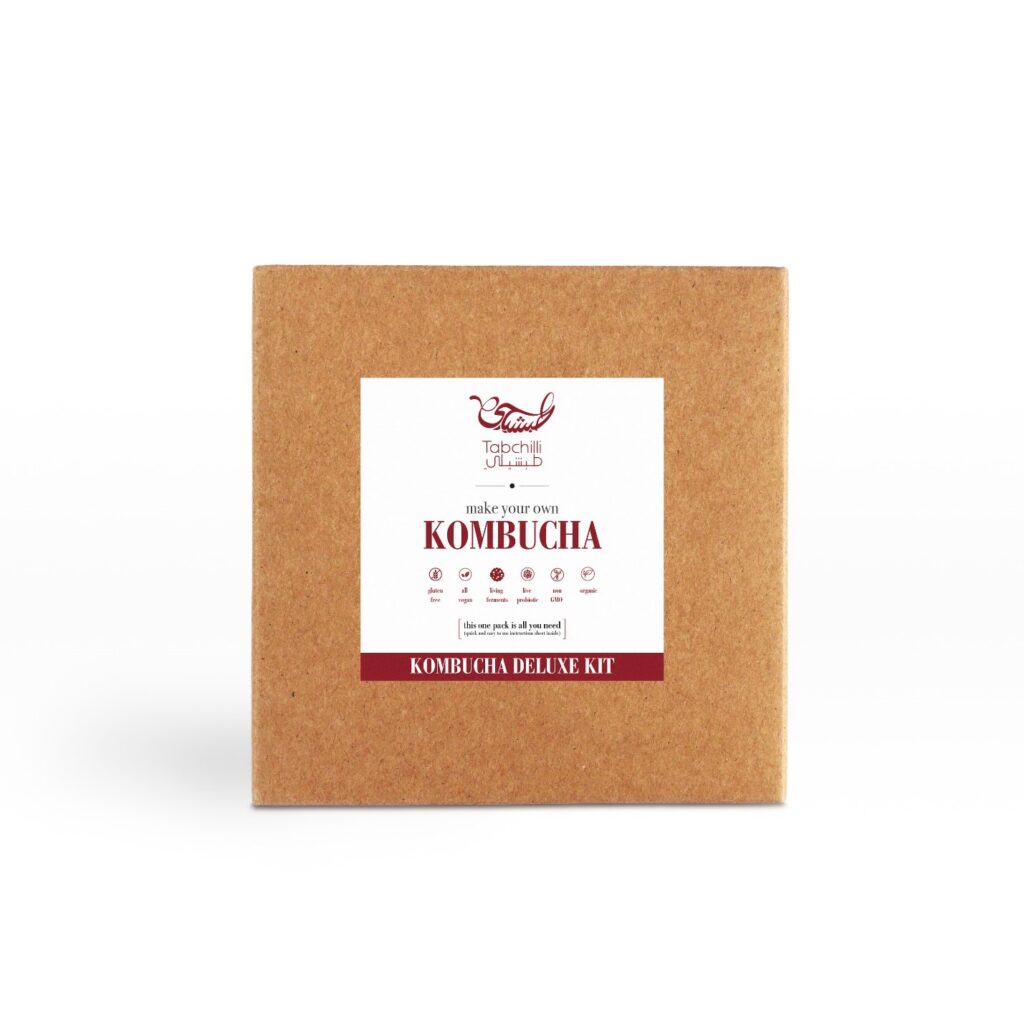 The Verdict: The Kombucha Spectrum in Dubai
Dubai, the power to choose is in your hands. Whether it's the crafted perfection of home-brewing or the accessible immediacy of commercial options, Kombucha fits into your life the way you want it to. And let's not forget that regardless of your choice, you're making a lifestyle decision that prioritizes health and well-being.
The Wrap-Up: Your Kombucha, Your Life, Your Rules
As you navigate your busy Dubai life, remember that Kombucha is more than just a drink; it's a statement about how you choose to live. Tabchilli is your partner, here to support your unique Kombucha journey. No matter your preference, your Kombucha story starts and thrives here.
Sip On This: The Ultimate Choice
Ultimately, the home-brewed versus commercial Kombucha debate boils down to personal preference. Do you value customization and long-term benefits, or is immediate accessibility more your speed? Whatever the case, remember that your choices are a testament to your individuality and the vibrant energy of Dubai. Cheers! 🥂