INSIGHTS INTO THE WORLD OF CHILLI BY A UAE-BASED CONNOISSEUR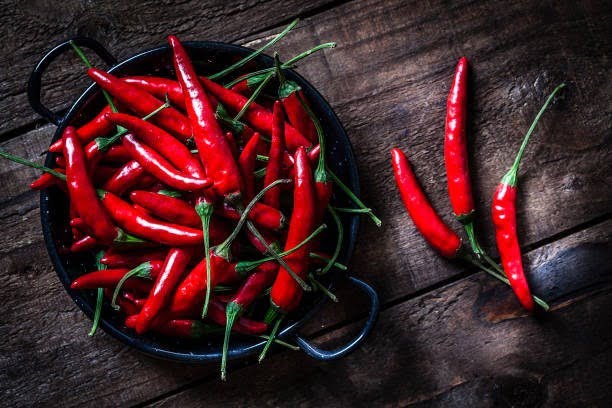 Did you know that if you live in the UAE, you have the chance to get a taste of ancient Mediterranean heritage and a sublime explosion of tangy and earthy flavors by trying the Dubai-based fermented chilli sauce, Tabchilli? How about a little journey into the red-and-hot territory of chilli pepper before making up your mind?It is no coincidence that cultures that heavily consume the aromatic fruit of spice and fire, also known as chilli, radiate with gusto, color, and a zest for life. A staple to many cuisines, this savory seasoning has gained the respect and admiration of chefs, food connoisseurs, and foodies across the globe. Let's trace the piquant tracks of chilli pepper, how did it make it to the top of the appetizing and health-boosting food list, and what are the main misconceptions held about it?
Where It All Began
Chilli peppers originated in the lowlands of Brazil and are native to the Meso-American region in South America, which is home to the biggest number of wild species of chilli peppers in the world.
Chilli peppers have been around for thousands of years. Research yields fascinating results, where archeologists have found and identified starch grain of Capsicum, the active ingredient in peppers, on milling stones and cooking pots, dating them back as far as 6000 years ago. Chilli peppers weren't known to the old world (Asia, Europe, and Africa) until Christopher Columbus stumbled upon them in the new world in 1492 while on his search for a new route to India.
He transported these fiery pods back to Spain, and Portuguese sailors proliferated them along their trade routes. Ever since this blazing discovery, chilli peppers have become a popular staple around the world. In addition to adding color and zest to our dishes, the dominant chemical in chilli peppers, also known as capsaicin, has proved to be beneficial to health with its anti-oxidative, anti-carcinogenic, and anti-inflammatory properties. Therefore, the demand for capsaicin as a food additive and as a pharmaceutical agent has been on the rise.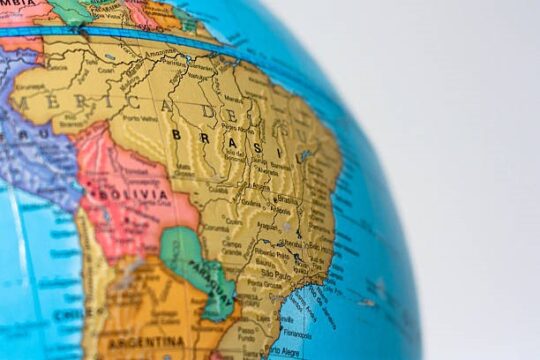 The Famous Five
Botanically speaking, chilli peppers are perennial shrubs belonging to the Capsicum family. These feisty blazing berry-like fruits are divided into five main domesticated pepper groups: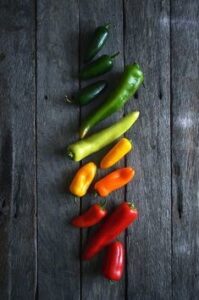 Capsicum Baccatum, which includes the South American varieties, such as ají amarillo, ají limón, and criolla sella.
Capsicum Baccatum, which includes the South American varieties, such as ají amarillo, ají limón, and criolla sella.
Capsicum Chinese, which includes all of the Habaneros, Scotch Bonnets, Trinidad Scorpions, the Bhut Jolokia, and the Carolina Reaper.
Capsicum Frutescens, which includes the Tabasco pepper and Bird's Eye pepper– a southeast Asian strain also known as Perri Perri in Africa and Thai chilli in the United States.
Capsicum Pubescens, which includes the Rocoto and Manzano pepper, are distinctive plants, having violet flowers, black seeds, and hairy dark green leaves, and grow as a large as five meters long.
The Different Shades of Chilli & The Scoville Rating
Because no words could ever capture the agony bestowed on those who took a bite from the fiery fruit, the world now uses a scientifically backed scale to measure how hot is your chilli of choice. The Scoville scale was invented by an American pharmacist called Wilber Scoville in the year 1912. He aimed to quantify the predominant component, capsaicin as well as a chemical bundle collectively called Capsaicinoids in tested chilli pepper types. To us common folks, the scale was hailed for its ability to measure in numbers the so-called heat-ness of peppers. These numbers or values are rated in SHU, which stands for Scoville Heat Unit. The scale ranks intensity and heat from 0 to 16 million SHU, or what we know as mild to scorching hot.
Contrary to common belief, chilli peppers are not always synonymous with the blazing sensation of heat in mouth, head, body, and soul. Bell pepper, for example, rates zero on the Scoville heat scale, and it is known for its sweet and aromatically mild flavor. Many people avoid chilli peppers due to other popular myths that revolve around the fruit, like being responsible for killing tastebuds and causing ulcers, both of which have been debunked!

Originally, the five palates have been categorized based on the mix of flavors and level of heat the chilli's impart. However, an additional category has unofficially made its way to the list – which we derive through a wild process of wild fermentation
In this specific category, we aim to achieve a delayed potency that enables a steady heat building and the ability to savor the hottest chilli's with mouth satisfying lingering sensation long after.
Thai Chilli or Tabchilli?
Bird's eye chilli, also known as Thai chilli bird, bird chillis or Prik Kee Noo, are tiny 1 to 1 1/2-inch chillies range in color from green to red and are on the Scoville scale, rating between 50,000 and 100,000 Scoville Heat Units. That's ten times hotter than a jalapeño, but around half the heat of a habanero. However, what is unique of them is that they are favored for their fruity, peppery and intense flavor. This type of chilli is critical in our quest to achieve the 6th category of taste of chilli – which we embody in Tabchilli.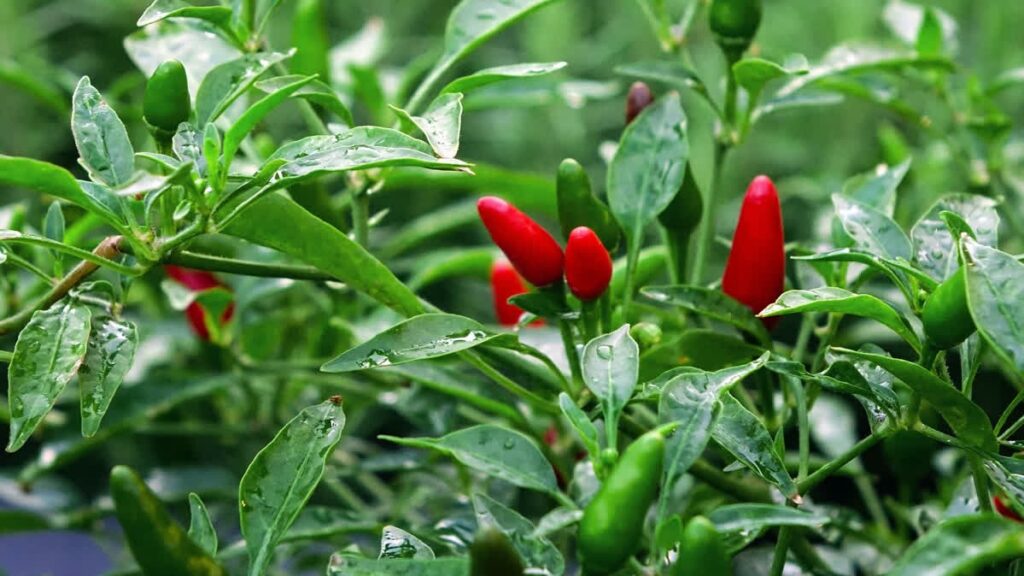 We pay the right homage to the complex and textured bird's eye chilli pepper by going through a long process of wild fermentation before wedding it to extra-virgin olive oil, hailing from the green orchids of Batroun, and the purest "fleur de sel" salt crystals, collected from the archaic salt distills of Anfeh, to create our versatile and flavorsome hot sauce, Tabchilli. The result, handcrafted hot sauce offering a slow steady building heat that blends earthy, umami and tangy flavors packed with nutritious health benefits. Not only will your senses dance to the tunes of this rich and authentic cauldron of civilizations, but your body will also enjoy the myriad of health benefits offered by the wild fermentation & infusion of our feisty little chillis in our carefully curated "liquid gold". Uplift your palate and spirit by mixing a spoonful of heritage and piquant taste to your food with Tabchilli.
Whether you are a newbie or a connoisseur in the world of chilli, you will always find the right blazing, sweet, or mild pod of choice to tickle your tastebuds. But, if you are on a mission to uncover a new, exciting, and intricate flavor– the fruit of labor, love, craftsmanship, and patience– then we recommend you try Tabchilli, the authentic Thai fermented chilli sauce. Learn more about our natural hot sauce by trying it out for yourself.