Tabchilli Hot Sauce Jam is a sweet and spicy condiment made with Tabchilli, our fermented Dubai-based Hot sauce, and a mix of ingredients you will find below in this easy-to-make recipe.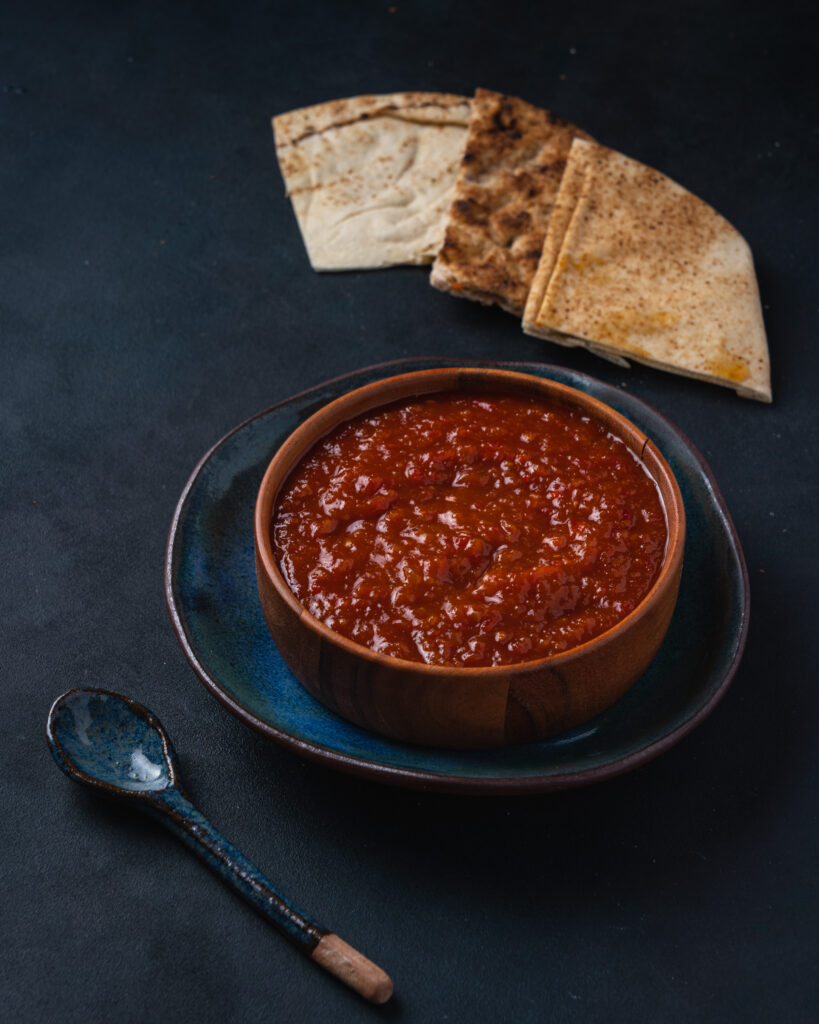 Recipe: Tabchili Hot Sauce Jam 
Amount Produced: 680g 
Ingredients:
2 tbsp Tabchilli Fermented Hot Sauce
3 pcs Red Thai chilli (charred) 
100 g White Onion(cut small and diced) 
10 g Ginger finely diced 
10 g Garlic finely diced 
100 g Red Capsicum diced 
250 g Peel tomato crushed 
65 g Brown sugar 
70 g White sugar 
50 ml Apple cider vinegar 
40 ml filtered Water
Method:
Keeping the chilies whole, burn them over the gas on the side until charred and black.
Place on a tray with a little salt, pepper, and olive oil and cook in the oven at 200 degrees for around 7 to 8 mins.
Then remove the charred skin of the chilies and finely chop them with the seeds.
Saute onions with a little olive oil and veg oil; once soft, add ginger, garlic, and red capsicum and saute until soft.
Add crushed, peeled tomatoes, Tabchilli fermented hot sauce, and chilies (only half at the beginning) and continue to cook-add a little water as well.
Add sugar and apple cider and cook until dissolved, then add the remaining chili.