SCOBY Demystified: Your Ultimate Guide to Brewing Kombucha in Dubai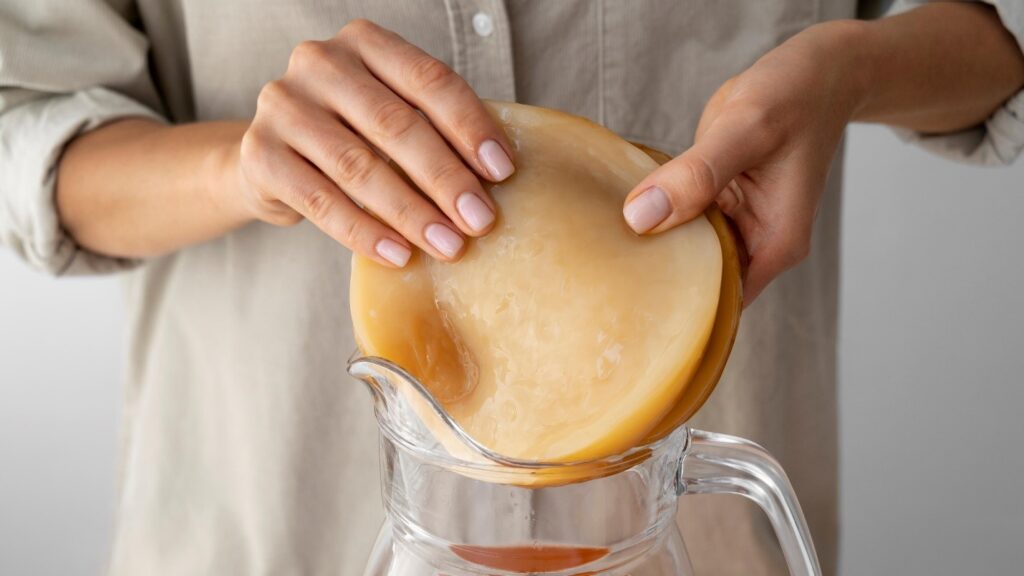 Kick-off: What's the SCOBY Buzz?
Hello, Kombucha aficionados and newbies in Dubai! You're probably reading this because you're fascinated by that curious, jelly-like disc in your Kombucha brew. That's your SCOBY, and it's what makes the Kombucha world go 'round. At Tabchilli, we're going all-in to reveal the SCOBY's secrets and to help you become a Kombucha wizard!
What's more, we have good news: You can buy a high-quality SCOBY directly from Tabchilli to kick-start your home brewing adventure. Now, let's take this curiosity to the next level and delve into the nitty-gritty of what a SCOBY is and how it works its magic.
Let's Decode SCOBY: What Does It Mean?
SCOBY stands for "Symbiotic Culture Of Bacteria and Yeast," a perfect collaboration that converts simple tea and sugar into your beloved Kombucha. It's like the Avengers of the microbial world, each microbe playing a specific role to create a symphony of flavors and health benefits.
What sets your SCOBY apart is its own unique ecosystem. Imagine it as a bustling microbial city where everyone has a job to do. In this city, the bacteria are like the chefs, turning ingredients into mouth-watering dishes, while the yeast acts like the farmers, supplying the raw materials. Together, they form a self-sufficient community that enriches your Kombucha brew.
Appearance Matters: What Does It Look Like?
A SCOBY resembles a rubbery pancake, floating around in your brew jar like a UFO. Its color can vary, from pure ivory to a deep, earthy brown, which changes based on the type of tea used and the SCOBY's age. Don't be alarmed by its jiggly, somewhat slimy texture; that's a sign of a healthy SCOBY.
As you gain experience, your SCOBY will start to mature, akin to a fine wine. It will accumulate additional layers and might even produce smaller 'baby SCOBYs.' You can separate these layers to use in different brews or share them with fellow Kombucha enthusiasts. Think of it as SCOBY networking!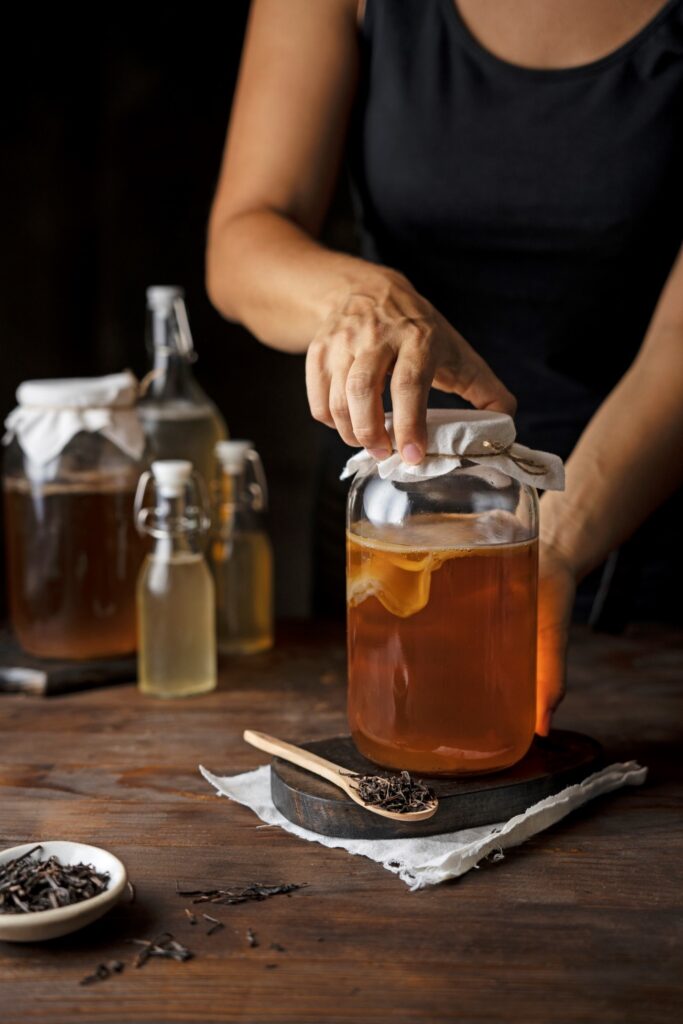 The Microbe Squad: Who's in the Team?
Bacteria like Acetobacter are the stars of the show, converting alcohol into acetic acid and giving your Kombucha that irresistible tangy bite. But they're supported by a cast of other bacteria, such as Lactobacillus, which add their own unique characteristics to your brew.
In the yeast department, common strains belong to the Saccharomyces family. They're the sugar-breakers and alcohol-makers, setting the stage for bacteria to do their thing. You'll also find other yeast species, diversifying the SCOBY's capabilities. Your Kombucha in Dubai is not just a drink; it's a rich tapestry of microbial interactions.
SCOBY Alchemy: The Art of Brewing Kombucha
Your SCOBY does more than just float around looking weird; it's a biochemical genius! First, the yeast kicks off by breaking down sugars to produce alcohol and carbon dioxide, giving your Kombucha its initial fizz. Then, bacteria take over, converting the alcohol into acids and enzymes. This teamwork not only results in fermentation but also enriches the brew with nutritional goodies like vitamins and organic acids.
The marvels don't stop there. Your SCOBY creates unique bioactive compounds, like glucuronic acid, which is known for its detoxifying properties. So, each sip of your Kombucha is not just refreshment; it's a holistic experience, combining flavor, fizz, and health benefits in a single glass.
Ready to Start? Get Your SCOBY!
From a Friend:
If you know someone already involved in the Kombucha game, you can ask for a 'baby' SCOBY. It's like a generational gift!
Online Shopping:
There are countless options online, but make sure you're purchasing from a trusted source.
The Ultimate Way – Tabchilli:
Why look elsewhere when you can start right here in Dubai? Get your top-notch, healthy SCOBY from Tabchilli, and begin your Kombucha journey on the right foot. We offer premium quality SCOBYs that ensure your homebrew is nothing short of amazing.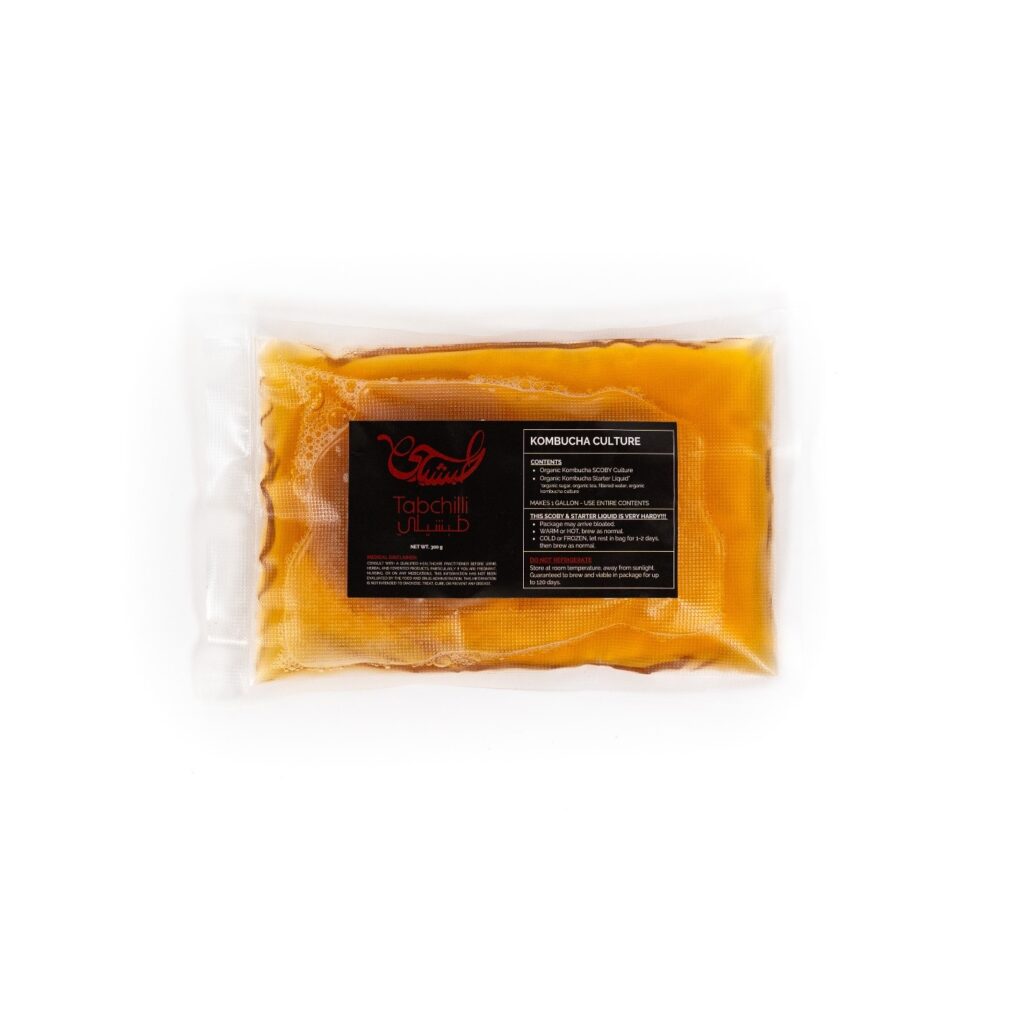 SCOBY TLC: Care Tips for a Happy SCOBY
Resting Palace:
A "SCOBY hotel" is a luxurious retreat for your SCOBY. It's a jar of mature Kombucha where your SCOBY can chill when it's not on duty. The acidic ambiance of the hotel keeps your SCOBY safe from contaminants like mold.
Feed Me, Seymour:
A well-fed SCOBY is a happy SCOBY. When not actively brewing, replenish the liquid in your SCOBY hotel with a mix of sweet tea. It's like feeding your pet; a well-nourished SCOBY will yield a superior brew.
Gentle Care:
A dirty SCOBY is a sad SCOBY. But don't use soap or chemicals to clean it. A gentle rinse with distilled vinegar is all you need to keep your SCOBY in pristine condition. It's like a spa treatment, but for your SCOBY!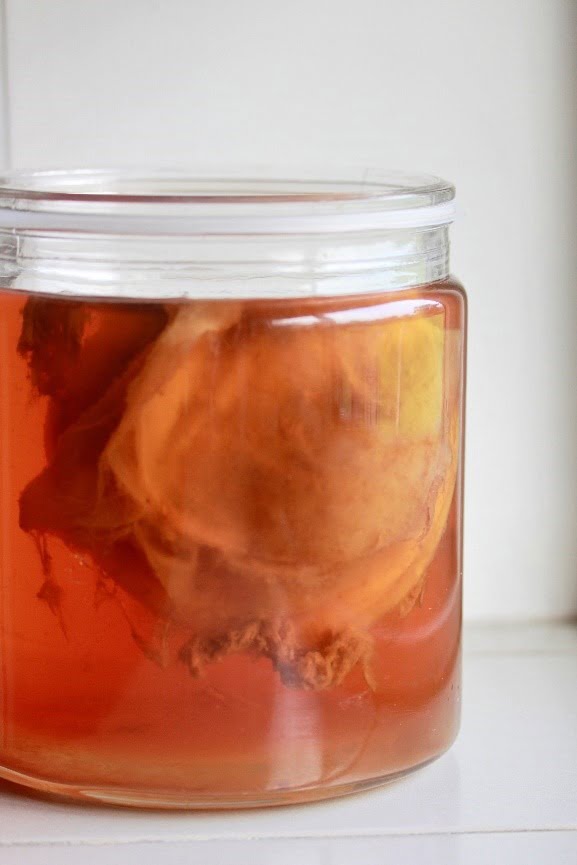 Let's Wrap This Up
So, there you have it! The SCOBY is not just a blob; it's a fascinating, complex, and vital part of your Kombucha brewing process. And remember, if you're keen on joining the Kombucha revolution in Dubai, Tabchilli is your go-to source for the finest SCOBY's. Let the brewing adventures begin!
Happy Brewing, Dubai! Cheers to your Kombucha journey, and may your SCOBY's always be healthy and productive!