Spicy Tabchilli Greek Feta Hot Sauce Dip
Hosting guests is not complete without having appetizers – and if you plan on making dips, then make sure you make them stand out by making a spicy greek feta hot sauce dip.
How? by adding a beautiful fermented flavor and a slow steady building heat, with a little help from our fermented Dubai hot sauce, Tabchilli.
Check out the recipe below and easily make something stand out for your guests to taste buds.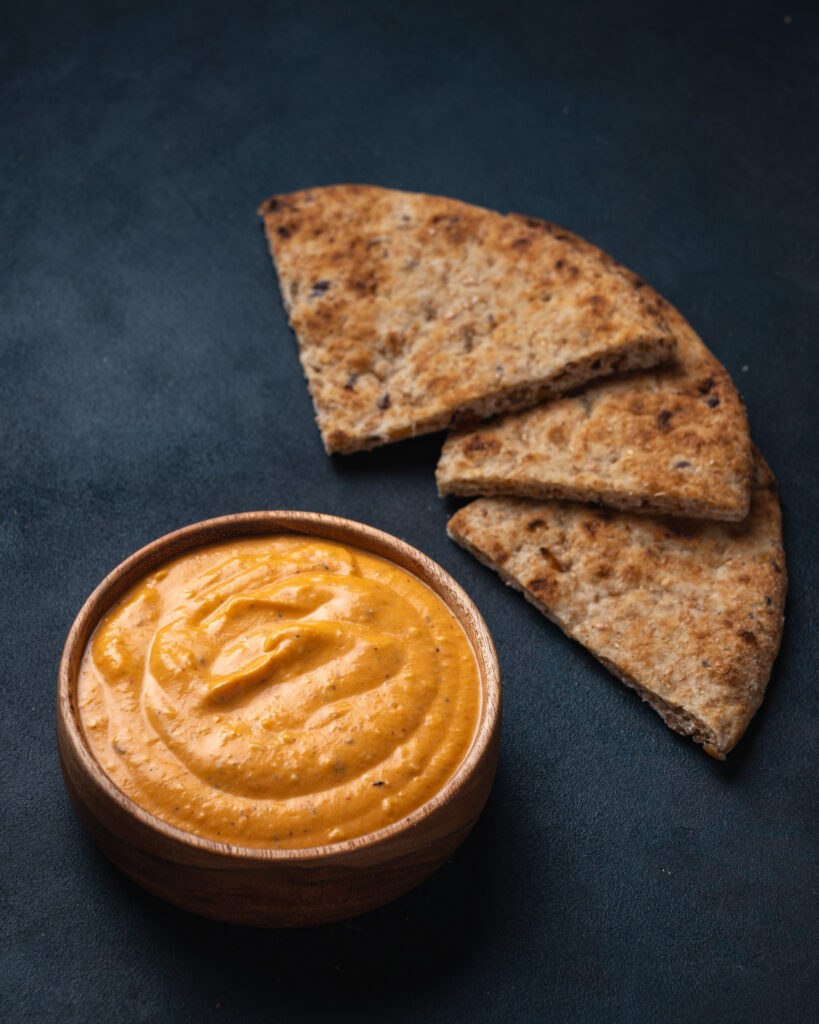 Recipe: Spicy Tab Greek Feta hot sauce
Amount Produced: Varies
Ingredients: 
100 g Roasted Red Peppers
240 g Feta Cheese Crumbled
3 tbsp Extra virgin Olive Oil
2 tbsp Red wine Vinegar
1 tbsp Tabchilli fermented Hot Sauce paste
Procedure:
Add the roasted red peppers, feta cheese, olive oil, and vinegar to a food processor.
Add Tabchilli our Dubai hot sauce to the food processor and process until the dip is smooth.
Taste, and if you desire more heat, add more Tabchili Hot Sauce paste and blitz until it is smooth.