Spicy Tabchilli Hot Sauce Hummus
Hummus is a famous Lebanese appetizer that has spread across the world. Many people enjoy experimenting with it, and we also thought about bringing it to another level by adding Tabchilli, our UAE hot sauce.
To make this Middle Eastern classic into a spicy hummus we just need to add Tabchilli hot sauce to the easy ingredients. Please find below how it is easily done for an awesome kick, texture, and flavor.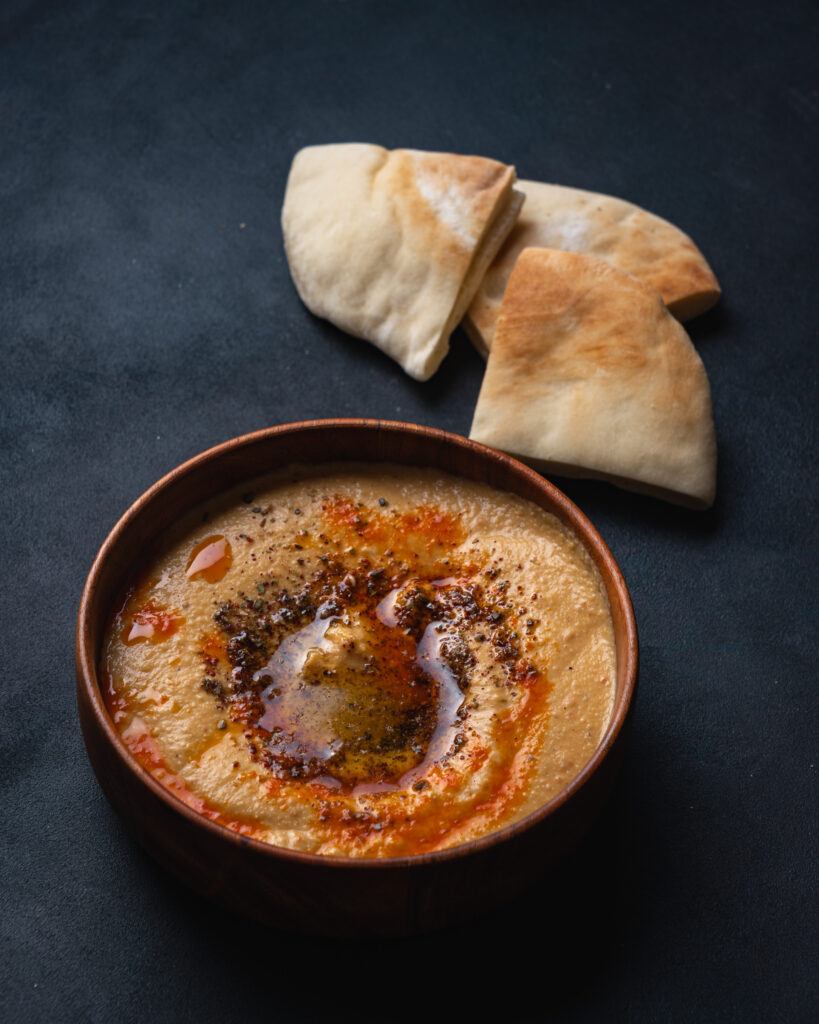 Recipe: Spicy Tabchilli Hot Sauce Hummus
Amount Produced: 1kg
Ingredients:
2 cans Chickpeas
120 g Tahini
60 ml Lemon Juice
2 g Garlic
2 g Salt
1 tbsp Tabchilli Fermented Hot Sauce Paste
1/4 tsp Zaatar powder
Method:
Place all ingredients in a blender and mix well, taste before serving.
Plate and drizzle another layer of Tabchili Hot Sauce extra virgin olive oil on top and zaatar powder.