The Complete Tea Guide to brewing Kombucha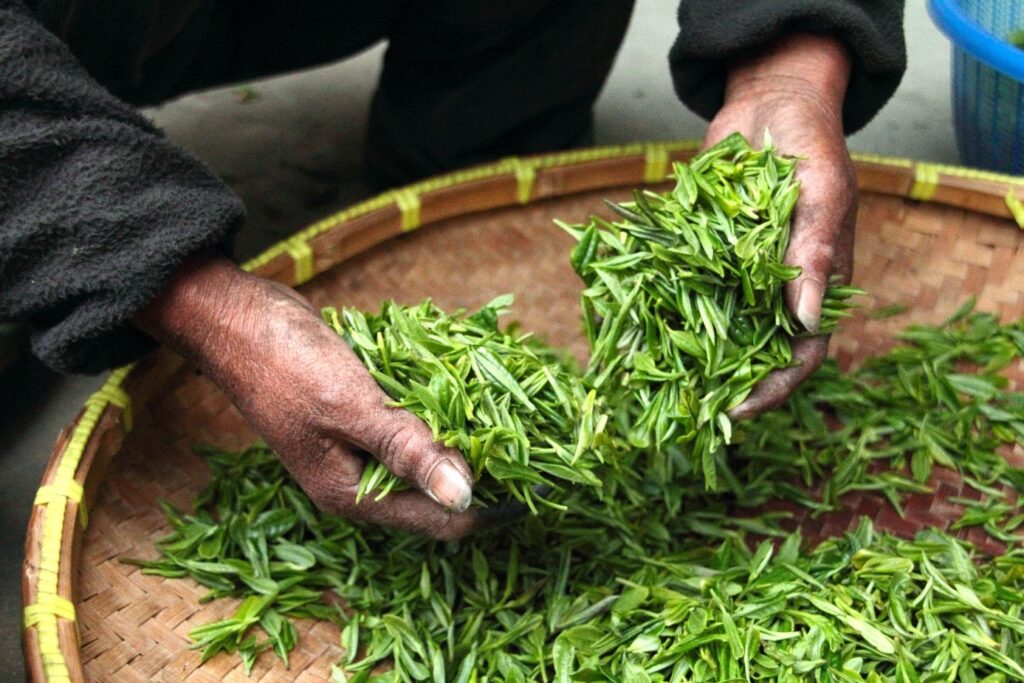 Introduction: Why Tea and Kombucha Are a Match Made in Heaven in Dubai
Hey, Dubai Kombucha enthusiasts! Are you new to the fermented tea scene, or perhaps you're a seasoned brewer seeking to refine your craft? The core essence of your brew begins with one elemental ingredient—tea. Let's embark on an in-depth exploration into the world of tea: its rich history, the multitude of types, and, importantly, what to avoid to ensure your Kombucha turns out impeccable. And remember, your Kombucha journey can kick off effortlessly with Tabchilli's organic SCOBYs and brewing kits.
An Odyssey Through Time: Tracing the Venerable History of Tea
Originating nearly 5,000 years ago in China, tea has woven itself into the fabric of diverse cultures and traditions. From ceremonial matcha in Japan to Britain's afternoon tea, it's not just a beverage; it's a global experience. Today, Dubai joins this ancient tapestry as a hub for wellness and Kombucha brewing, making tea a subject worth delving into for everyone seeking healthful, fermented goodness.
The Kaleidoscope of Tea: Types, Benefits, and What They Mean for Your Kombucha
Black Tea
Bold, intense, and full-bodied—black tea is the stalwart of the tea world. It infuses your Kombucha with robust flavors and also carries antioxidants that provide numerous health benefits, such as improved heart health and better digestion.
Green Tea
With its milder tones and high catechin content—an antioxidant renowned for fighting cancer—green tea delivers a brew that is as refreshing as it is beneficial. It's an excellent option for those who prefer a lighter, brighter Kombucha experience.
White Tea
Unprocessed and unassuming, white tea lends a subtleness to your Kombucha. With its high polyphenol count, it's a winning choice for those looking for a Kombucha brew that is both nuanced and nutritionally potent.
Oolong Tea
Oolong is the enigmatic tea type that flirts between the strong personality of black tea and the calming demeanor of green tea. This tea adds layers of complexity to your Kombucha, making each sip a unique experience.
Herbal Teas
Herbal options like chamomile, mint, and hibiscus provide a caffeine-free twist to your Kombucha. They each bring distinct health benefits, from calming nerves to boosting your immune system.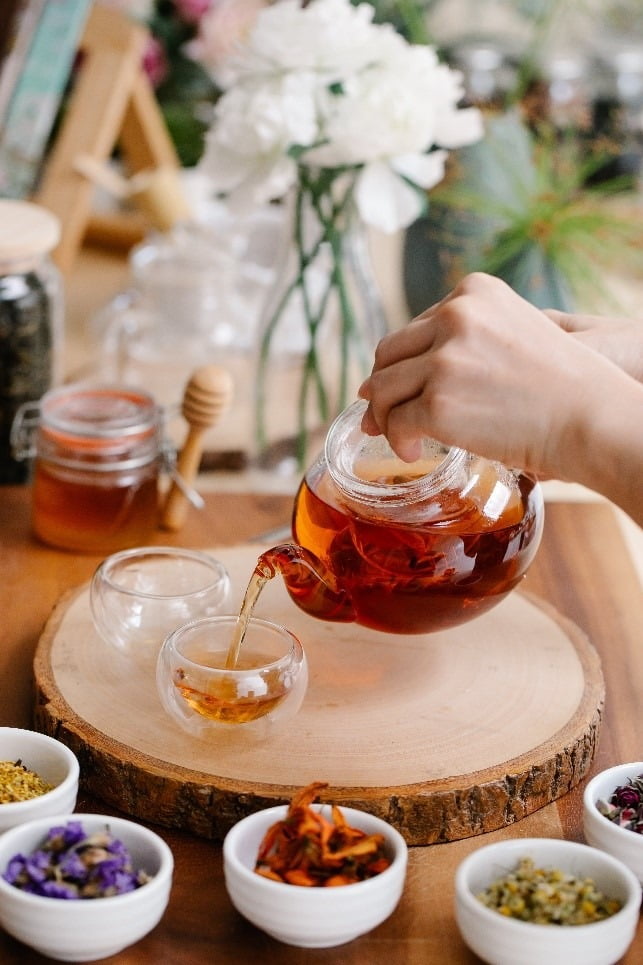 The Unquestionable Importance of Tea in Kombucha Brewing
The tea you choose doesn't just add flavor to your Kombucha; it serves as the nutrient-rich playground where your SCOBY (Symbiotic Culture Of Bacteria and Yeast) thrives. The sugars and caffeine in tea fuel this fermentation, while the unique properties of the tea imbue your brew with individualized health benefits. So, choose wisely!
Navigating the No-Go Zone: Teas to Think Twice About
Scented or Flavored Teas
Flavored teas like Red Zinger or Chai may have oils that can compromise your Kombucha culture. So, it's best to err on the side of caution.
Herbal Infusions
Though tempting for their unique flavors, some herbal teas have high volatile oil content that can inhibit SCOBY growth.
Smoky Wonders
Lapsang Souchong, with its intense smokiness, can overshadow the intricate flavors in Kombucha.
The brewing world is ripe for experimentation, but venturing into these zones requires caution and perhaps a touch of daring!
Ready to Brew? Start with Tabchilli's Organic SCOBYs and Kombucha Kits
Feeling inspired? Take the plunge into the exhilarating world of Kombucha brewing with Tabchilli's organic SCOBYs and specialized brewing kits. Designed to make your brewing journey smooth and enjoyable, we offer quality supplies that set you up for success right from the get-go. Make your Kombucha dreams a reality and take a significant step toward wellness with Tabchilli!
Conclusion: The Tea Leaves Hold the Key to Your Perfect Kombucha in Dubai
From the ancient hills of China to the bustling, modern city of Dubai, tea has remained a universal connection between people and cultures. The tea you choose for your Kombucha brew is not merely a component; it's the soul that infuses every bubble, every sip, and every healthful benefit. So choose wisely, and don't forget that Tabchilli is your reliable source for kickstarting your brewing adventure.
Happy Brewing, Dubai! 🍵🍾