The Ultimate Guide to Kombucha: The Elixir of Life in Dubai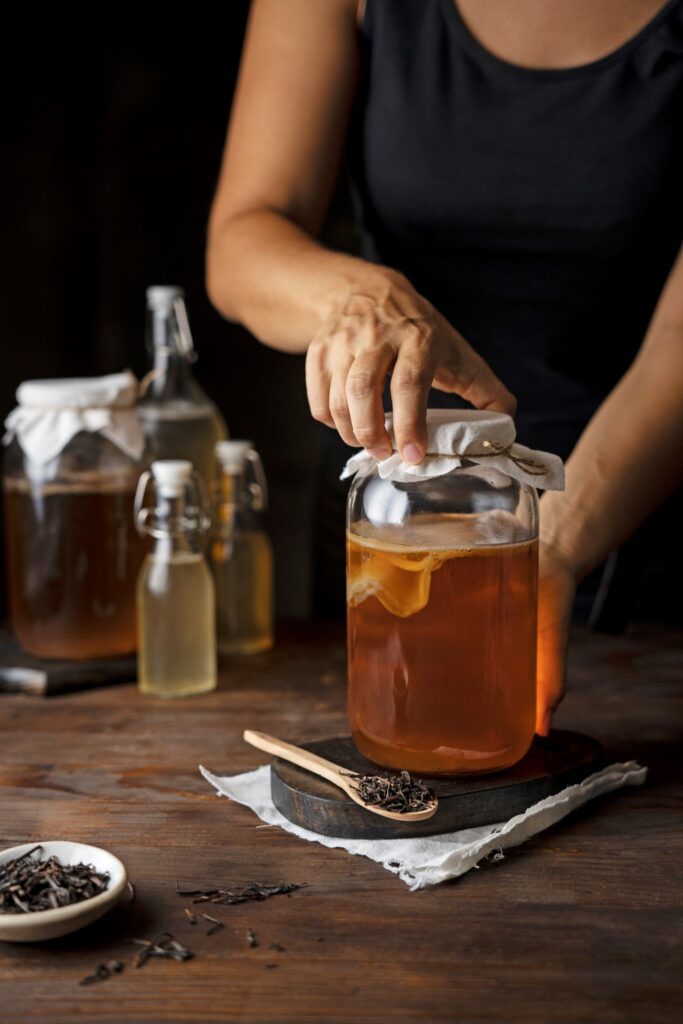 Introduction: Kombucha — Dubai's Latest Health Craze
Greetings, fellow Dubai residents who are on a quest for better health and great taste! Are you intrigued by Kombucha, the ancient, fermented tea that's becoming increasingly popular in the sparkling cityscapes of Dubai? You've landed at the right place! At Tabchilli, we're diving deep into everything Kombucha — its captivating history, multifaceted origins, health benefits, traditional brewing methods, and much more. And the best part? Tabchilli has you covered with the finest SCOBYs and fully-equipped Kombucha brewing kits for all your brewing adventures.

Through the Silk Road, Kombucha found its way to Russia and Eastern Europe, morphing in taste and preparation as it integrated into different cultures. Even now, it's not just a health drink; it's a symbol of cultural evolution, something that resonates well with the cosmopolitan backdrop of Dubai, a city known for its blend of the ancient and modern.
Unpacking the Kombucha Mystery: What is it and What's a SCOBY?
At its core, Kombucha consists of tea, sugar, and a SCOBY, which stands for Symbiotic Culture Of Bacteria and Yeast. This living culture facilitates the fermentation process that transforms sweet tea into Kombucha.
Demystifying SCOBY
The SCOBY is a rubbery, biofilm structure that plays host to a community of bacteria and yeast. It might look odd, but it's the powerhouse of the Kombucha brewing process. During fermentation, the SCOBY floats on the top of the liquid, forming a seal that protects the brew from contaminants and also aids in the fermentation process. The microorganisms in the SCOBY feed on the sugar and produce various beneficial substances like organic acids, carbon dioxide, and trace amounts of alcohol, which give Kombucha its unique taste and potential health benefits.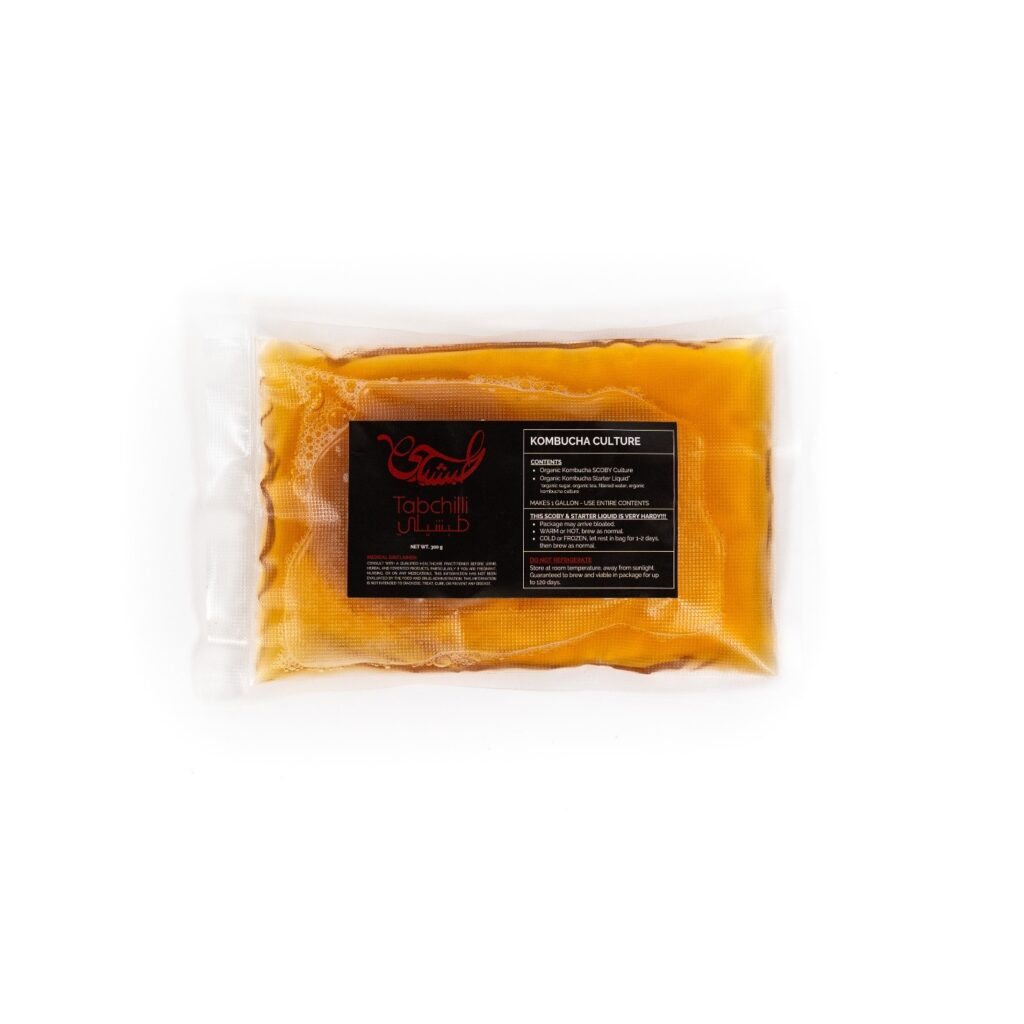 Why Drink Kombucha? The Health Benefits
Kombucha is not just a delightfully tangy drink but also a treasure trove of health benefits. These include:
Promoting Gut Health
Kombucha is rich in probiotics, the friendly bacteria that reside in your gut. These probiotics contribute to better digestion, improved nutrient absorption, and a more robust immune system. A balanced gut can also positively impact your mental health.
Antioxidant Boost
The antioxidants found in Kombucha primarily come from the tea leaves and are potent agents for neutralizing harmful free radicals in the body. Regular consumption can potentially reduce inflammation and risk of chronic diseases.
Detoxification and Energy Lift
Kombucha contains compounds like glucuronic acid that facilitate liver detoxification. Also, it's rich in B-vitamins and contains a bit of caffeine, which can provide a gentle and natural boost in energy, unlike synthetic stimulants.
Brewing Kombucha the Traditional Way: Your How-To Guide
Brewing Kombucha involves a series of straightforward steps. After boiling water, you steep your tea (black, green, or white) and then add sugar. Once it's cooled down, the SCOBY is added along with some starter tea from a previous batch to catalyze the fermentation process.
Second Fermentation for Flavor
If you wish to add more flavors, a second fermentation phase can be undertaken. This involves adding fruits, herbs, or spices to the fermented tea and letting it sit for another few days. This additional step enhances both the flavor and effervescence of the Kombucha.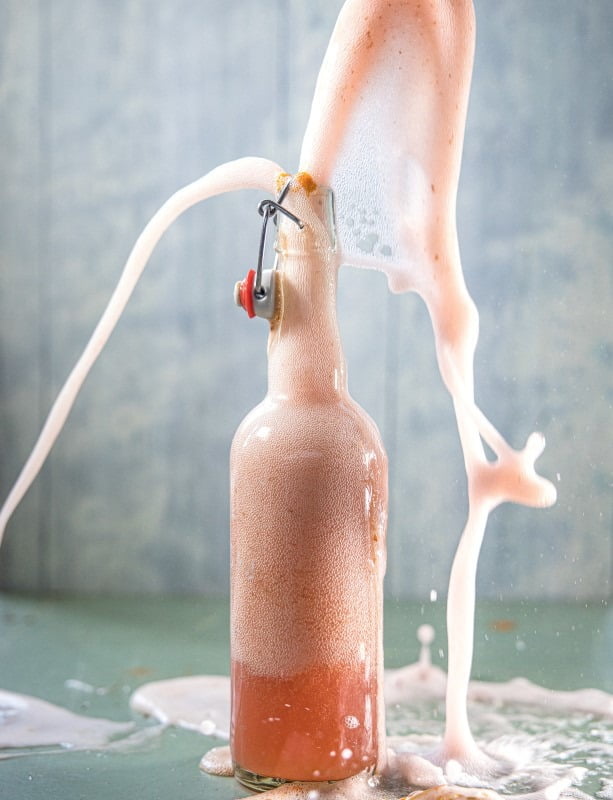 Your Essential Kombucha Kit: What You'll Need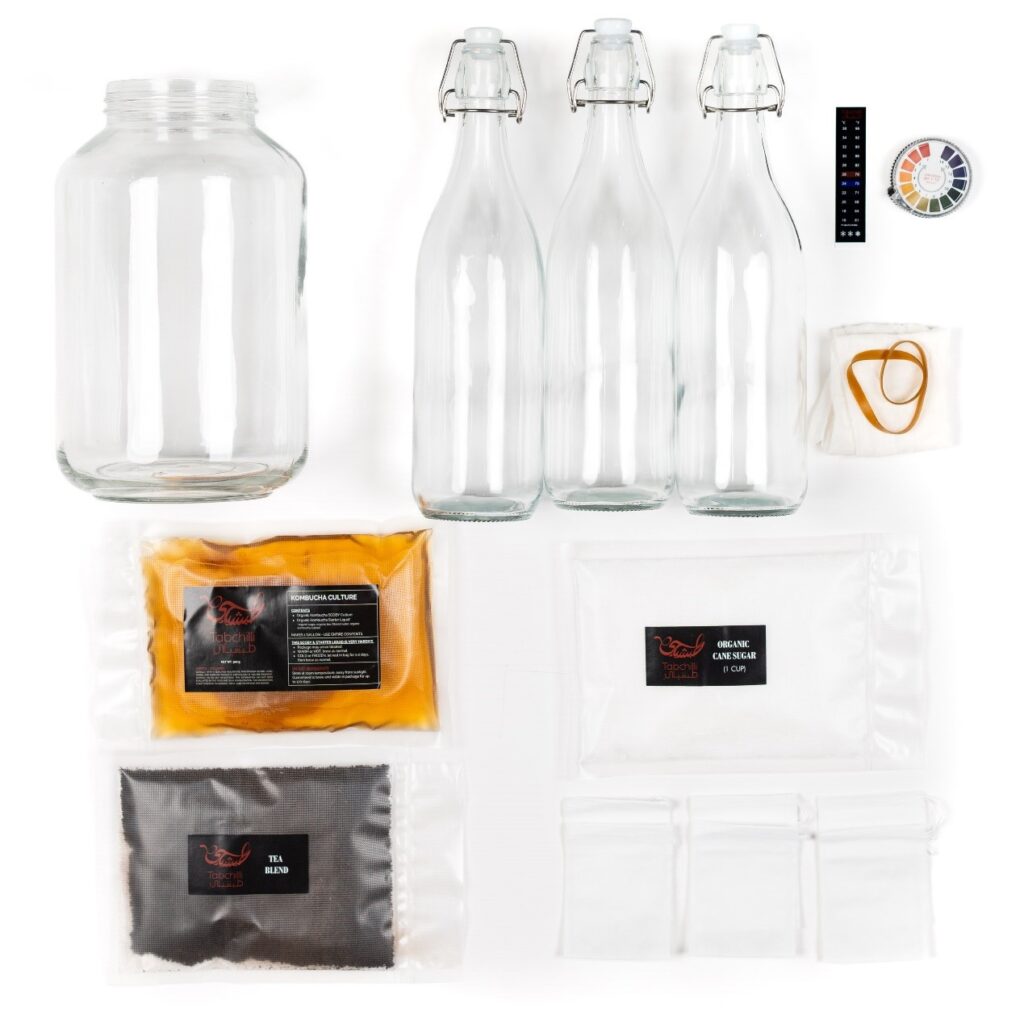 Brewing Kombucha requires some basic supplies:
The Vessels
A glass jar or a ceramic vessel that's big enough to hold your brew. Always avoid plastic or metal containers as they can react with the acidity of Kombucha.
The Ingredients
High-quality tea and organic cane sugar are your best bets for a healthy brew. The quality of these initial ingredients can greatly impact the final taste and efficacy of your Kombucha.
The Cultures
A healthy SCOBY is essential for fermentation. Alongside the SCOBY, a bit of starter tea from a previous batch will help speed up the fermentation process.
Get Started with Tabchilli: Your Kombucha Journey in Dubai
When you're set to embark on your own Kombucha expedition, remember that Tabchilli is your reliable ally for top-quality SCOBYs and exhaustive Kombucha brewing kits right here in Dubai. Our kits are specially designed to cater to both beginners and advanced Kombucha brewers, ensuring you have everything you need for a perfect brew.
Wrapping Up: Kombucha and You in Dubai
Kombucha offers a rich melange of history, flavors, and health benefits. And in a city like Dubai, where ancient traditions and modern lifestyles meld seamlessly, Kombucha has found its perfect home. So, if you're looking to jump on the Kombucha bandwagon, look no further. Tabchilli is your one-stop destination for all your Kombucha needs. Cheers to a healthier, tastier life, Dubai!
Happy brewing! 🍵